Chewy Chocolate Truffles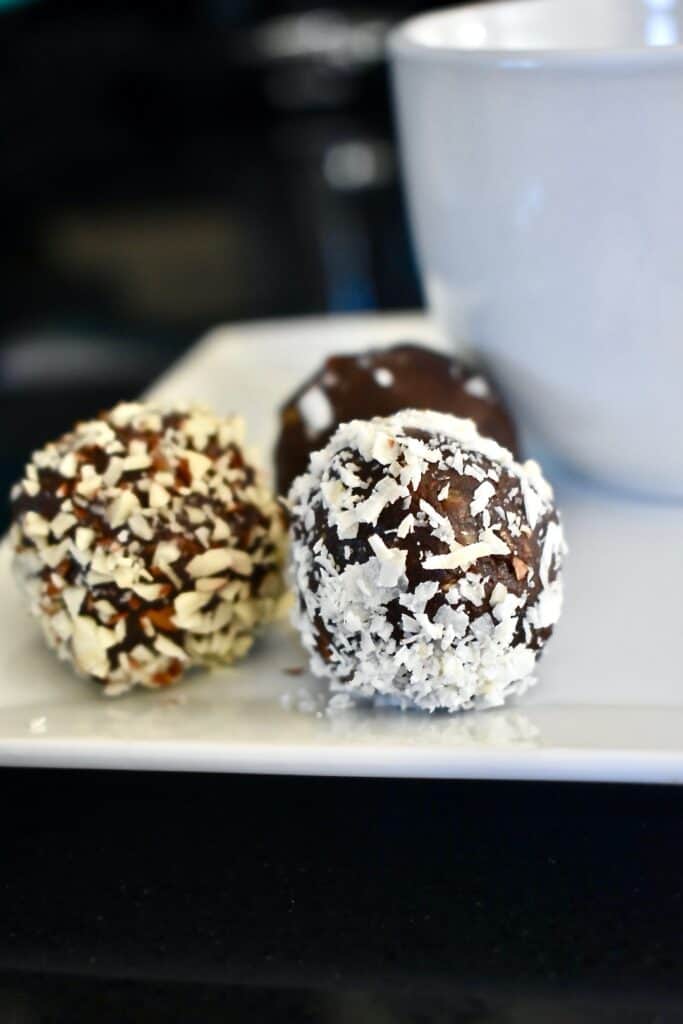 18 medium dates, pitted and roughly chopped
⅓ cup almond butter
⅓ cup cacao, or any high quality organic cocoa powder
1 T coconut oil
2-3 T water
1 tsp vanilla
½ tsp salt
For ganache
3 T coconut oil melted
3 T cacao or organic cocoa powder
1 T maple syrup
Pulse dates in food processor until a chunky paste forms
Add the rest of the ingredients and pulse until combined. It will come together quickly.
If mixture is too dense, and difficult to mix, add more water by the tablespoon full, it should cling together and be easy to roll into balls
Scoop by tablespoonfuls and roll into balls and place on a baking tray. I use a mini ice cream scoop.
Make ganache:
Combine all ingredients and cool slightly to thicken, then dip truffles, roll in coconut or chopped nuts if desired, and place on a rack or baking sheet to set.
Enjoy room temperature or straight from the fridge.