Orange Ginger Chicken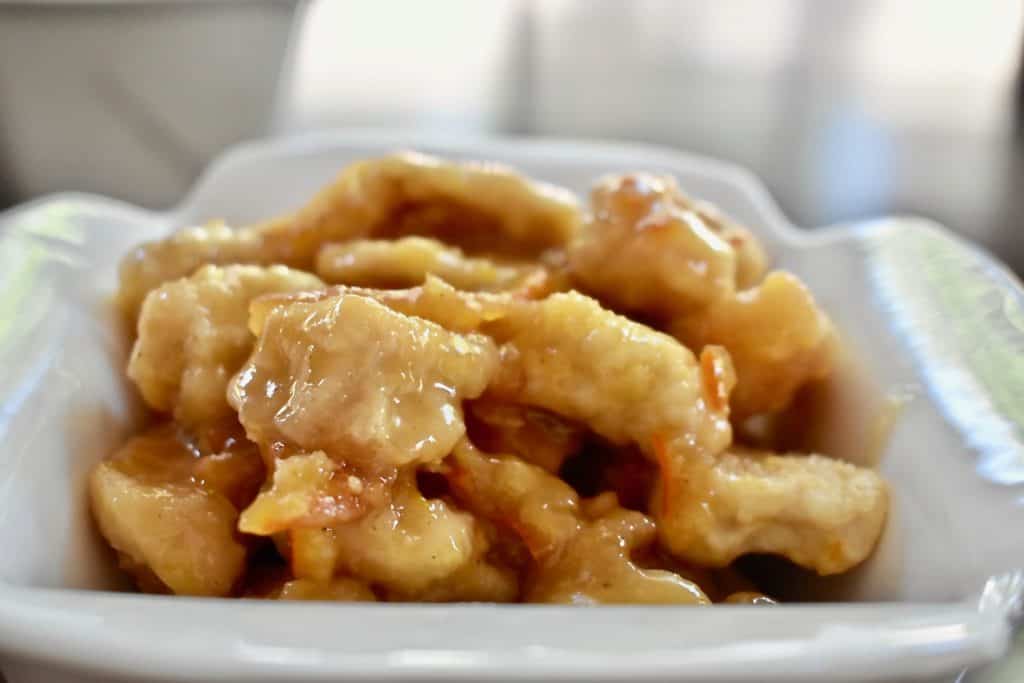 Recipe type:
lunch, dinner
2 lbs chicken (I used 1½. There will be enough sauce for 2 lbs)
3 T. cornstarch or flour
½ tsp salt
1 T. canola, peanut or other neutral oil
1-2 tsp grated fresh ginger
1 10 oz jar of just fruit orange marmalade
1 T. Rice wine vinegar
Place the corn starch or flour in a zip lock bag for dredging
Cut chicken into bite sized pieces and toss with salt
Put chicken pieces in the baggie with corn starch or flour and shake until even coated
Heat the oil in a large non stick skillet over med/high heat until shimmering.
Cook the chicken in one layer until lightly browned and cooked through 2-3 mins per side. You will need to cook the chicken in batches.
Remove the chicken from the pan and reserve. Wipe out any burned bits in the pan.
Reduce heat to low, and add the marmalade, 1 tsp of the ginger and the rice wine vinegar
whisk until combined.
Taste to see if you want more ginger and/or more salt
Make it sweeter by adding more rice wine vinegar or a tsp of honey
Add the cooked chicken pieces to the sauce and toss to coat.